Post by Haelrin the Fey God on Nov 15, 2017 15:19:30 GMT -7
[nospaces][break][break]
[attr="class","appheader"]
[attr="class","appname"]

Haelrin, the God of the Fey


[attr="class","appsubname"]a new path to be carved
[attr="class","frpgapp"]
[attr="class","appheading"]GENERAL INFORMATION
[attr="class","appcontainer"]
[attr="class","appfill"]

God


[attr="class","appfill"]

Several Millenia


[attr="class","appfill"]

None, Appears Masculine


[attr="class","appfill"]

Mellie


[attr="class","applabel"]race
[attr="class","applabel"]age
[attr="class","applabel"]sex
[attr="class","applabel"]played by
[attr="class","appfill"]

None


[attr="class","appfill"]

The Feywild


[attr="class","appfill"]

God of the Fey and Feywild


[attr="class","appfill"]

Himself


[attr="class","applabel"]orientation
[attr="class","applabel"]residence
[attr="class","applabel"]occupation
[attr="class","applabel"]religion
[attr="class","appimg"]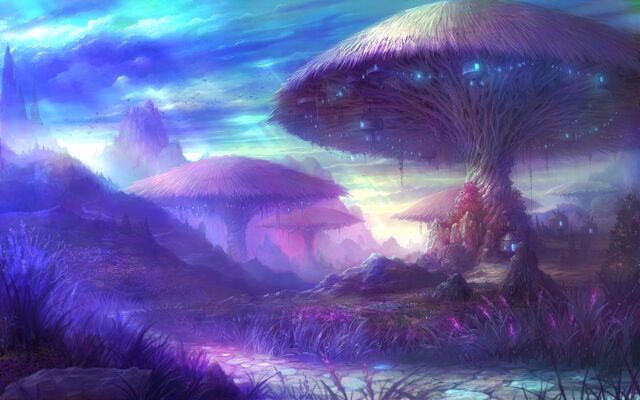 [attr="class","appheading"]PERSONALITY
[attr="class","appcontainer"]

Haelrin is a God, and his personality is sized appropriately for his celestial stature. He is a proud being who will not stand for humiliation, even if the humiliation is so small a slight as a mortal proclaiming another God as equal to him. Thankfully he is not so proud to take offense to those same mortals claiming the deities are equal or above him, as he recognizes their power over him... Though perhaps he does remember, even if he does not immediately act upon his spitefulness.
[break][break]
As a God, and a petty one at that, Haelrin views the lives of mortals as a game -- an act much supported by the competitiveness of others like him. Mortal souls are to be won for numerous of the Gods beneath the deities, and so ensuring that a mortal chooses you as their patron (even if they have no other choice) is paramount to maintaining and growing one's power. His control over so many souls has lead to the continued growth of the Feywild as a realm not quite large enough to challenge the material plane or Ephilroa, but certainly large enough to be considered a world in it's own right. Haelrin remains the only God to have achieved that on such a scale, the others dealing more in pocket dimensions and subsets of their deity's worlds.
[break][break]
As such, Haelrin treats mortals in a very unique fashion. Those who are interesting, or who have the favour of Gods he wishes to deny a soul, become special projects to him. He will send fairies, beasts, and will 'o wisps to the material plane to guide mortals to fairy circles for the purpose of bringing them to his world, and even has an entire population of fairies whose job it is to trick those mortals into consuming the food of the Feywild, to bind them there forever. From there, he is simply a charmer and a dealmaker who uses both his clever mind and his powers over Enchantment to convince those mortals to pledge their souls to him.
[break][break]
In truth, Haelrin takes utter joy in meeting with mortals, even beyond his possessiveness of them. He finds them entertaining, and loves to read into their potentials all of the secrets they hold. He occasionally has the mortals whose souls he has claimed play out their sordid tales for him into eternity.
[break][break]
With fairies, Haelrin is less 'kind'. They are his creation, and thus belong to him already, and so he has no need to charm them. Without his grace, after all, they would have no life at all. Should he will it, all fairies would cease to exist. The fairies know this, and most view him as a cruel but fair God, and so they accept whatever lot in life they are assigned by the talents granted to them at birth. Haelrin can show them kindness, if they prove themselves to him, but usually treats them with indifference. In the end, his creations are tools to aid him in obtaining more and more mortal souls.


[attr="class","appheading"]APPEARANCE
[attr="class","appcontainer"]

Haelrin's appearance, like many Gods, is inconsistent. He is a being not quite wholly physical, and so he can shift himself to appear as anything. Haelrin may be the tree in the forest who you thought was looking at you, or the hornet stinging your ear. He could be the beautiful maiden winking in the bar, or the man riding through town that everyone stared at.
[break][break]
While there are many inconsistencies to how Haelrin may choose to present himself, his most honest form (if he were ever to be honest) would be of masculine form; though leaner than any man might possibly be, as he has no requirement for organs. His face just as slender would hold two perfectly amethyst eyes with no pupils, and his head would be crowned by elegantly curved goat horns that would not grow in such a way on any mortal creature. The horns themselves would not quite be as white as porcelain, but would feel similar to the touch, and host a decorative assortment of gems. His hair would be silver, and longer than his impressive ten-foot stature. The locks would be unbelievably straight, silken to the touch, and light as air. His flesh from collar to waist would be decorated with tattoos that would move and shift like an animated tapestry, never quite the same colour or image each time you looked - and sometimes it would be gone entirely. His legs though, his legs would be quite unlike a statuesque mortal, they would be of a satyr, but with silver white fur. Perhaps this would be his true form, or perhaps this is merely what he chooses to appear most commonly as. Either way, it is the way that many theological artists present him in pictures.
[break][break]
The one thing these artists always get wrong, however, is his mouth. Yes, he appears to have a mouth with pale and soft lips, but like all Gods he does not truly. He simply makes it appear as such, perhaps for the comfort of mortals who see him. He may even trick a mortal's eye into seeing a mouth moving just as any other, but it is not there, and he would have no use for it: Like all Gods, he speaks directly to the minds of mortals.


[attr="class","appheading"]HISTORY
[attr="class","appcontainer"]

In times distant from the current era, Fayana was obsessed with controlling her mortals. She would weave their fates by day, and carve the paths by night, and if they ever considered deviation from it -- tempted by Moann's offer of choice -- she would reign them with a steady fist. As mortals proliferated, however, she found herself overcome with the work she had created for herself. Things got only worse as Miynie appeared and ruined Fayana's best laid plans with her gift of divine magic to mortals.
[break][break]
While the other deities adapted well to this change in the world, Fayana was overwhelmed. The mortals, in her opinion, should not have had such power. She needed a solution, and so she created a new plane without the other Gods knowing. It was connected to Miynie's veil and designed to siphon magic away from mortals, and into a new realm that she dubbed "The Voilvage", which would translate roughly to Veil Wild. To ensure that magic remained in that world and could not escape once more, Fayana then created the first elves, who were to be the protectors of the realm.
[break][break]
Fayana's secret did not stay as such for long. Mortals began to cry out for help from Miynie and her pantheon, as well as their other Gods, questioning why their magic had disappeared from their fingertips. This lead to Miynie asking Quindo to find it, wherever it had gone; and asking Ansgrimm to protect the unaffected mortals from further effects. When Ansgrimm failed at protecting the magic, they realized it was the work of not only a God, but a Deity.
[break][break]
When Fayana realized she had been found out, she attempted to cover her trail by creating a scapegoat, specifically: Haelrin. She hoped to pass him off as a being just like Miynie and Temos, who had come into existence not because he was made, but because he was. Unfortunately, the other Deities were wiser now than they had been before Miynie, and Temos herself was the one to declare Haelrin's true way of birth.
[break][break]
While her plan had failed, it did bring about discussion amongst the deities. Many had been concerned with the power magic had granted to mortals, and feared that the mortals would soon rise to Godhood on their own and revolt against them. While the Deity of Magic did not agree, she relented against the others and provided a solution: Keep the Voilvage, and the God meant to protect it. When mages would die, half of their magic would return to their progenitor, while the rest would use the Voilvage as a pathway to find the God whom that mortal claimed patron.
[break][break]
In addition to Haelrin, it was elves who were intended to act as guardians of this transitory magic. To ensure it would remain fair, Fayana's elves became known as Wood Elves, who were assigned to be the guards of this new and untamed wild, and she then assisted the others in creating their own. Miynie crafted the High Elves who would ensure that the magic that passed through the wild could remain under control. Meanwhile Streike worked with Khades to create to Drow, who would guard the Voilvage from outsiders. Overseeing all of this would be Haelrin, who would be the God-King of this new world, which he renamed: The Feywild.
[break][break]
It was he who first saw this 'new arrangement' as an opportunity. He could see rich magic pass through his realm day after day, directed to deities and Gods who owned them, sent for their forever bliss (or pain, depending on which God they had pledged their afterlives to). He could see the power in them... And could see that the more a God received, the stronger they became. He wanted that, which meant he needed to control it all.
[break][break]
The first stage of his plan was to instigate a war between the elves in The Feywild, to convince the other Gods that they were unfit to guard such important materials. It took much convincing, but the other Gods agreed, and the elves were banished to the material plane. There, the elves would grow and evolve into the kind we know today. This gave Haelrin power over the magic coming into the Feywild. He siphoned off small amounts of the magic owed to the other Gods, 'skimming' off the top to gain enough power to create a new race -- one bound to him and him alone -- and created the Fairies.
[break][break]
The Fairies were proof of his minimal power at that point. They were creatures who looked like those of the mortal world, but with more magic, and wings that helped carry them across the unsafe distances of the Wild. They were born fully formed when a newborn mortal first laughed, and he would assign them a duty from their very first breath. These fairies were his second stage, and he used them to prove to the Deities that he had no need of the elves. At first, they were concerned, but as Haelrin pronounced that the fairies had no free will, only the purpose of protecting the magic - something that greatly appealed to his Mother, Fayana, they eventually relented.
[break][break]
His final stage was to use his fairies as envoys. Send them out into the material world, and bring back mortals whether their souls were claimed or not. Curse them to his land forever - and take their magic... All of it. He realized that if they died in the Feywild, the first half of their magic would not go to their creator, but funnel directly to their patron. Which meant that he could then lure mortals to him, convince them to pledge their lives to him, and take all of their magic for himself.
[break][break]
This could not go without notice, however, not for very long. Which meant that Haelrin became an expert at making deals. He would share his wealth of power with the deities, ensuring they got enough of a share that they did not begin questioning him, but not so much that he was not taking the majority of magic for himself.
[break][break]
His long-term plan with all this power? To get a seat at the table. To become a Deity in his own right. Well, that, and to claim ownership of mortals. His possessiveness, after all, knows no bounds.


[attr="class","appheading"]ABILITIES
[attr="class","appcontainer"]
[attr="class","appability"]➢ Divinity
[break]
Haelrin is a God, and while he is not all-powerful in comparison to the deities, he still holds a might sway over mortals. Most particularly he holds control over Fairies, and Satyrs, who both stem from his creation. His power is stronger over Fairies however, as they have much less free will. Should Haelrin decide to end the existence of Fairies, he could do so with only minor difficulty.
[break][break]
[attr="class","appability"]➢ Enchantment
[break]
While Haelrin, as a God, holds power over many schools of magic, it is his Enchantment that is most powerful. He is capable of using this magic to control the actions of others, modifying and erasing memories, altering a creature's personality, and compelling a mortal to tell the truth. He uses these powers subtly, weaving them into his normal charm as if they were one and the same -- and perhaps they are.
[break][break]
The only thing that prevents Haelrin from simply commanding mortals to pledge themselves is that it simply does not work that way. A mortal must willingly pledge themselves to a God for it to count -- which means his magic is used instead to manipulate them towards such a willing decision.
[break][break]
[attr="class","appability"]➢ Illusion
[break]
His other most notable magic is Illusion, which he uses sparingly at best. It is seen as almost a last resort for him, when his natural enchantment can't seem to convince a subject (or he is targeting a Fey being) he will instead utilize Illusion to less directly trick the mind. Haelrin is an incredibly capable illusionist who is capable of covering nine of the ten senses at once. The tenth, for some reason, eludes him. This is, he suspects, because Miynie has been keeping the power from him.
[break][break]
[attr="class","appability"]➢ Transmutation
[break]
As many Gods are, Haelrin is an extremely capable shapeshifter. He can turn into anything, of any size, with the mere will of his imagination, and does not hesitate to use disguises. He has found that shapeshifting paired with Illusion has been quite successful in convincing hopeless dolt mortals into pledging themselves to him.
[break][break]
Along with changing himself, Haelrin can change the world around him. His fairies can be shrunk down with little effort -- something he does when they need to be punished. He places the smaller versions into boxes, which use up far less room and are more easily magicked than a large prison facility.
[break][break]
One of his most interesting Transmutation abilities is that of slowing time, but he does not find this particularly easy to do. As such, he cannot summon the power to do so when surprised, but is able to do it for his benefit if he has a moment to think and prepare.
[break][break]
[attr="class","appability"]➢ Conjuration
[break]
Another of his strongest magics, Haelrin has used Conjuration for many purposes from banishing his enemies from the Feywild, to creating the fairy circle pathways that let mortals and fairies easily traverse between his world, and the material plane. To maintain so many pathways takes immense magical power, and so Haelrin does not utilize conjuration in many other alternate ways.
[break][break]
[attr="class","appability"]➢ Divination
[break]
His weakest magic, but still at a power that is certainly Godly. Like all Gods, Haelrin can read the thoughts, desires, intents, memories, and possible futures of mortals who have already pledged themselves to him. As a bonus, however, Haelrin can also tap into his Mother, Fayana's, power to read into all of their potential futures... Including the God that they are fated to pledge themselves to. It is this power Haelrin uses the most when he makes deals with mortals to determine what worth they might have to him. He adores taking the potential of mortals from them, and storing them for his own viewing pleasure while they remain his forever.
[break][break]
[attr="class","appheading"]Fortuna-RPG